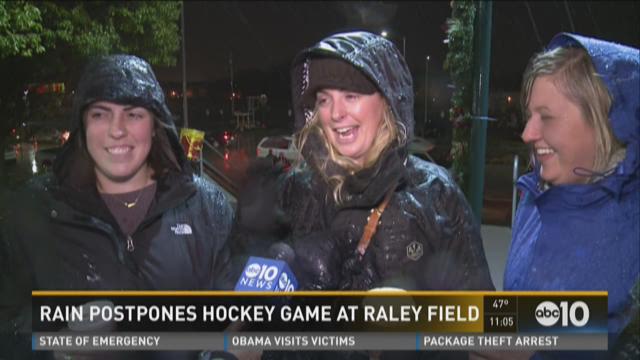 The "Stockton Heat" was set to play an exhibition game Friday night at Raley Field. But because of all the rain, it got postponed until Saturday afternoon.
Rain or shine. Hockey fans were psyched and ready for anything.
"I have 6 layers on top and 2 on bottom," said one fan.
Fans were hoping Stockton's hockey team would bring the heat this Friday night and take on the Bakersfield Condors during an exhibition game at this outdoor rink in Sacramento.
"It's good to have hockey here in Sacramento," said Phil Boyer, a fan.